The Upside Down Kingdom: Wisdom for Life from the Beatitudes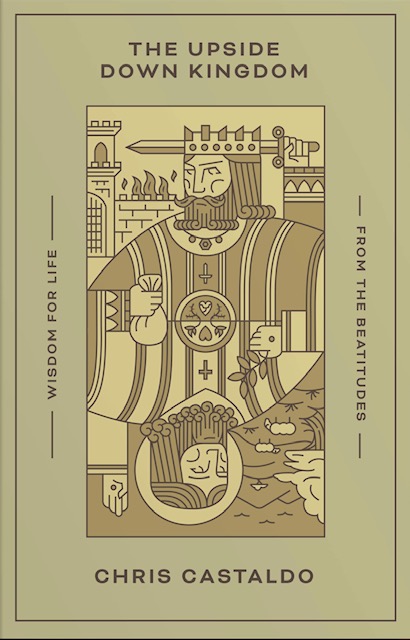 In our sinful world, we often struggle with anxiety, loneliness, and heartache. Everywhere we look, we see broken families and divided communities. How can we truly cultivate God's kingdom "on earth as it is in heaven" in such a broken place? 
Thankfully, Jesus provides practical wisdom through the Beatitudes (Matthew 5:2–12). The Upside Down Kingdom applies this wisdom as a sharp plow to the soil of our heart, overturning our misguided assumptions and affections. In its place, Jesus implants the counterintuitive vision of his Father's world, the "blessed" life that he intends for his people—not just in the future, but here and now.
Coming July 2023 from Crossway
Justified in Christ: The Doctrines of Peter Martyr Vermigli and John Henry Newman and Their Ecumenical Implications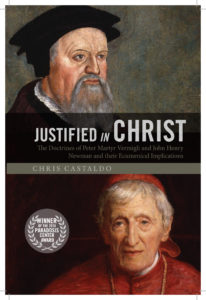 Analyzing and comparing the doctrines of justification held by a legendary nineteenth-century Catholic, John Henry Newman, and an Italian hero of the Reformation, Peter Martyr Vermigli, this book uncovers abiding opportunities, as well as obstacles at the Catholic-Protestant divide. These earnest scholars of the faith were both converts, moving in opposite directions across that divide, and, as a result, speak to us with an extraordinary degree of credibility and insight.
In addition to advancing scholarship on several issues associated with Newman's and Vermigli's doctrines, and illuminating reasons and attendant circumstances for conversion across the Tiber, the overall conclusions of this study offer a broader range of soteriological possibilities to ecumenical dialogue among Roman Catholics and Reformed Protestants by clarifying the common ground to which both traditions may lay claim.
The Unfinished Reformation: What Unites and Divides Catholics and Protestants After 500 Years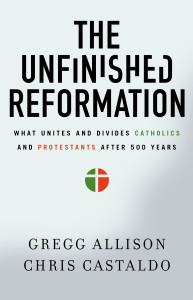 Five hundred years ago, a Catholic monk nailed a list of grievances on the door of a church in Germany and launched a revolution in the history of Christianity. Today there continues to be a number of unresolved issues between the Protestant and Catholic churches, and many experience this ongoing division within their family and among friends and neighbors.
Written in an accessible and informative style, Gregg Allison and Chris Castaldo provide a brief and clear guide to the key points of unity and divergence between Protestants and Catholics today. They write to encourage fruitful conversation about the key theological and sociological differences between the two largest branches of Christianity.
From the revolutionary events 500 years ago that sparked the Reformation to today, Unfinished Reformation takes a nuanced and thoughtful look at doctrine, practice, and how Protestants and Catholics can have fruitful discussions about the gospel of Jesus Christ.
Talking with Catholics about the Gospel: A Guide for Evangelicals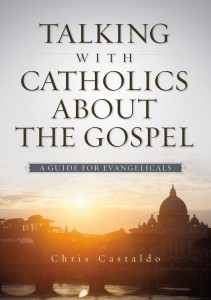 There are 78.2 million Catholics in the United States, representing one of the country's largest demographics. In Talking with Catholics about the Gospel, author Chris Castaldo answers the question: How can evangelical Protestants, most of whom are not from a Catholic background, understand and relate to Catholics in spiritual conversations?
Journeys of Faith: Evangelicalism, Eastern Orthodoxy, Catholicism, and Anglicanism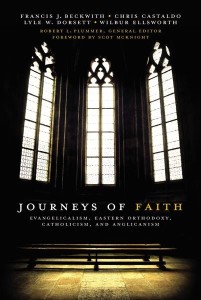 This title is part of Zondervan's Four Views series. Dr. Robert Plummer is the editor with contributions from Chris Castaldo (Evangelical), Wilbur Elsworth (Orthodoxy), Frank Beckwith (Catholicism), and Lyle Dorsett (Anglicanism). Each section presents the reasons why contributors belong to their respective Christian tradition followed by a response and rejoinder.
Una Fe Renovada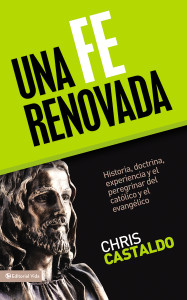 SPANISH EDITION. Chris Castaldo takes readers on a fascinating and practical exploration of the challenges and opportunities encountered by Catholics who become Evangelicals. More than just theological insight and historical background, Pastor Castaldo shows you how to emulate the grace and truth of Jesus as you relate to your own Catholic past and the Catholic faith of those you love.
Holy Ground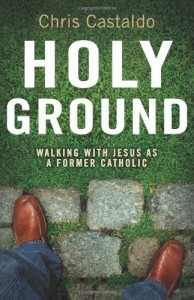 "Irritation," "contention," "fear," "exasperation." These are a few of the words that former Catholics who are now evangelical Protestants use to describe religious conversation among Catholic family and friends. Reasons for this tension are numerous. Holy Ground explores these reasons and provides tools for Christ-honoring engagement.
Chapters of Books and Digests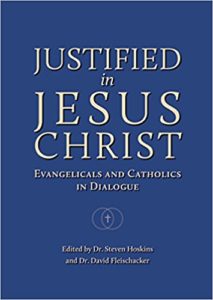 "Theological Contours of Monergism in the Final Judgment: A Reformed Understanding" in Justified in Jesus Christ: Evangelicals and Catholics in Dialogue, edited by Dr. Steve Hoskins and Dr. David Fleischacker. Proceedings of the National Dialogue of Catholics and Evangelicals 2014-2017 (University of Mary Press, 2017).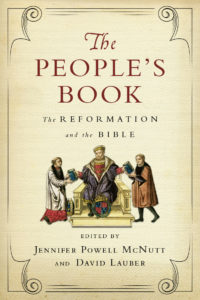 "The Bible and the Italian Reformation" in The People's Book: The Reformation and the Bible (InterVarsity Press, 2017).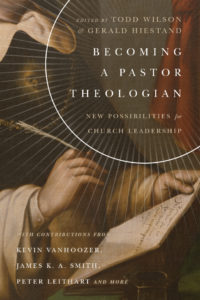 "The Pastor Theologian as Mentor: The Legacy of John Henry Newman" in Becoming a Pastor Theologian: New Possibilities for Church Leadership (InterVarsity Press, 2016).