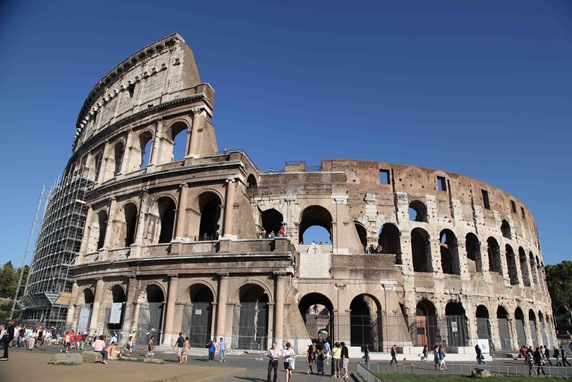 For many people today, the Colosseum of ancient Rome represents the power and supremacy of an empire which dominated the West for over five hundred years. But those with even a rudimentary understanding of ancient Roman history know that this elliptical amphitheater is less symbolic of Rome's glory than its barbarity, for it regularly showcased the brutal murders of animals, gladiators, and Christians alike.
How can a symbol of brutality and bloodshed possibly spur Christians onward in their walk with Christ? How do the martyrdoms of Stephen, Paul, and countless other Christians in this time period encourage Christians to persevere in faith?
Speaking from the Colosseum itself, Collin Hansen offers answers to these questions. He suggests that the courage of the early Church can be experienced today through the presence of Christ which resides in each believer, as Paul writes in Colossians 1:27, "Christ in you is the hope of glory." Unlike Rome's power, which eventually collapsed, the power of Christ is immediate and endures to the end.