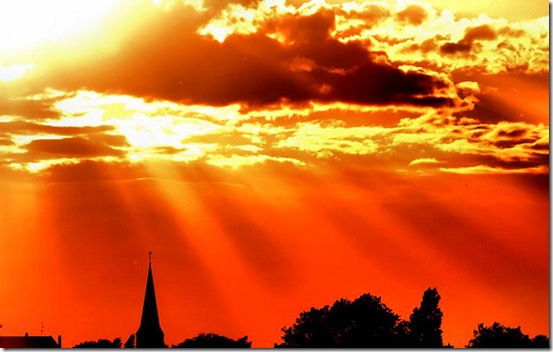 While preparing to preach Isaiah 6:1-8 this Sunday morning at Iglesia del Pueblo, I was struck by the following quote:
". . . a mighty power from God coming upon their souls, conforming them to God, addicting them to God, uniting them with God, making them center on God, taking them off from all this world. . . . The Spirit that is from God suits us to God and to divine things and makes us savor the things of God and take delight in them.  It seasons us more and more, so that God is all in all with us.  We become dead to this world.  In this sense, to be born again is to die.  Everyone reborn in this way dies at the same time.  When one is reborn to God and made alive to God through Jesus Christ, one is dead and crucified to the world; it becomes a despicable thing.  This is why a born again person can be content to stay here a while longer to serve God, but he cannot endure to be without God in this world.  And he hopes not to be in it long either, but to be with God immediately, who is to us our all in all."
Edmund Calamy, editor, The Works of the Rev. John Howe (New York, 1838), II:896.  Edited, updated.
HT Dane Ortlund