Chocolate pancakes. That's what we ate for breakfast this morning. It's part of Angela's crafty culinary cabal to get Elton to eat. You can imagine how this works. Like most Italian mothers, Angela feels called by God to feed guests as much food as they can possibly eat (in truth she's concerned that he has enough calories to recuperate). Elton, on the other hand, is not accustomed to eating quite so often, especially when he's in pain. Herein lies the problem. But this morning Angela found the solution: chocolate! You see, Elton loves chocolate. So now she just works a little chocolate into her recipe and everyone is happy.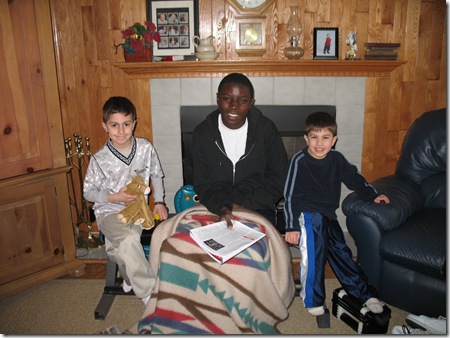 Elton woke up this morning at 4:00am, drank down some raw eggs, said goodbye to his turtles, Cuff and Link, and went for a jog. Okay, not really; but he is "getting strong now" in good Rocky Balboa fashion. Thanks to Elton's physical therapist, Nancy, he is making marked improvement with each day.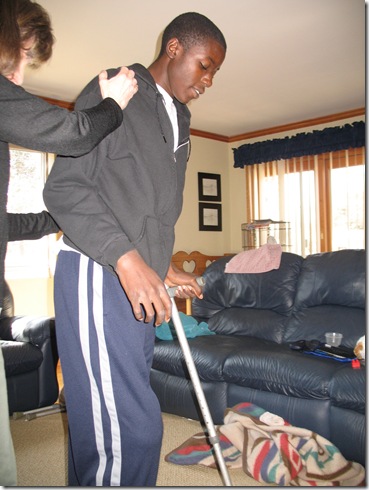 The time had come. Actually, I'm a little embarrassed that two weeks have passed without me having taken Elton to Starbucks Coffee. You might say that this is my hobby. Some guys do woodworking or play racquetball, I like to drink espresso with a friend or with my nose in a book. On this occasion Elton and I visited the local Barnes and Noble Bookstore where they have a cafe. He educated me on some cultural and religious conventions of Zimbabwe. It was a blast.