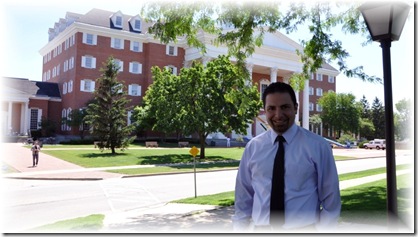 This is a brief update of the Lord's activity through the Ministry of Gospel Renewal over the last month.
Off and Running.  The Billy Graham Center Board unanimously approved the Ministry on May 20th.  We are now actively planning for the upcoming year.
What is Happening?  Last month I taught at Moody Bible Institute and I have been presenting workshops in area churches.  In a couple of weeks, I'll deliver a set of lectures at Biola University and finish writing curriculum for our class, Relating to Roman Catholics with the Gospel.  Several initiatives for training and mobilization are also on the horizon.
In the Rotunda.  This fall I'm scheduled to deliver monthly lectures in The Billy Graham Museum Rotunda (pictured here) on Gospel Renewal through the Centuries.  Details will follow.  It will also be filmed and posted on our website.
Finally, thank you for your financial support, which makes this ministry possible.  Through the generosity of God's people, we are currently halfway toward our annual goal of $96,000.  We're trusting the Lord to bring us through the remainder of the Red Sea.
With sincere gratitude,
Chris & Angela Castaldo