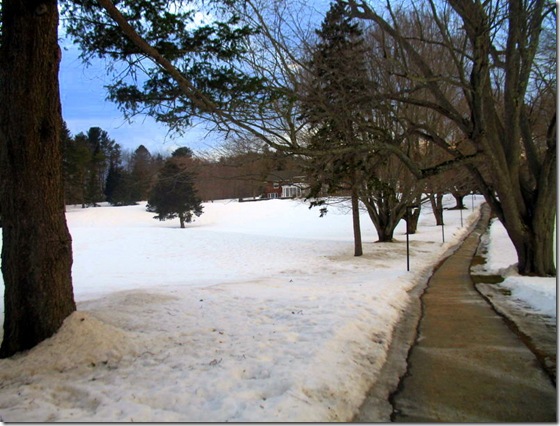 Nine years ago was the last time I climbed the walkway of Gordon-Conwell Theological Seminary. From my apartment at the base of the hill, where my new bride would send me off with lunch for a day of study, I routinely trekked to the summit. 
So on Wednesday I retraced those familiar steps, thinking about how life has changed over the last nine years.
I thought about how much more complicated life has become. Four children, a house, people in our congregation whose lives I have the privilege of serving. I thought about God's manifold blessings, particularly the sanctifying work of the Holy Spirit. I thought about the dark side of human existence, even as it exists in my own heart. I thought about new fears that I had never considered during those days—illness and calamity that threaten to befall me and those whom I love. I thought about a friend in ministry who had walked the same path himself in earlier years but is now on the shelf due to moral compromise. I thought about divine protection that saved me from danger. I thought about my grandfather and other loved ones who have gone to sleep in death.
I thought about a lot, all the way to the hilltop. Then I stood silent for a moment. What will the next nine years hold? The afternoon sun, pale through the clouds, stood above as a cold breeze blew through me.
Then I saw it—the steeple cross—and I had my answer.
Some things don't change. Jesus, the Savior who died for us and rose from the grave, said, "I am with you always, even to the end of the age."
Because God is the same yesterday, today and forever, and his promises are true, we can look with confidence to tomorrow.