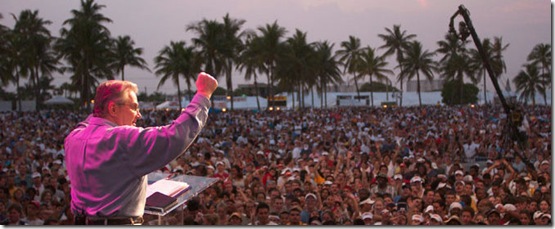 Author and evangelist, Luis Palau, will deliver a lecture at 7 p.m. this evening titled "Increasing the Evangelism Temperature in the Local Church."
For more than 50 years, speaker, teacher, author, and spiritual leader Luis Palau has been a powerful spokesperson for the relevance, reality, and significance of spirituality for individuals around the world. His work has taken him to more than 73 nations and his campaigns have allowed him to present a clear case for Christianity with more than 1 billion people through television, radio, print, and live events.
Tonight's lecture is sponsored by the Billy Graham Center Institute of Strategic Evangelism (of which the Ministry of Gospel Renewal is part). The event is free and open to the public, and it takes place in Barrows Auditorium, located in the east wing of the Billy Graham Center at 500 College Avenue in Wheaton.