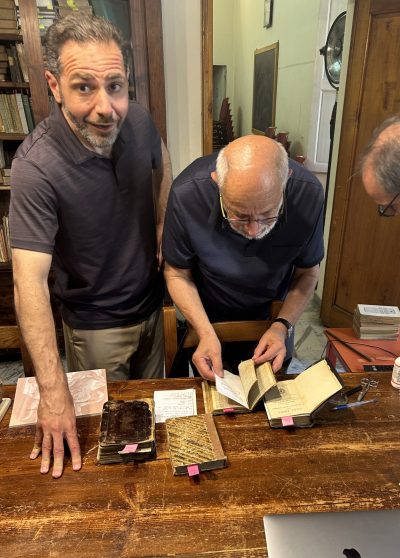 Join us as Pastor Chris teaches at the Rome Scholars and Leaders Network conference, speaks at the men's conference in Poggio Ubertini, preaches at Nuova Vita Church, and visits pastors and church leaders in various cities such as Bologna, Florence, and Rome. 
Today, Pastor Chris was reading sixteenth-century Bibles and manuscripts in Florence with Roberto Pechioli, one of Italy's foremost experts on the Protestant Reformation in Florence. This church, Vigna Vecchia ("old vineyard"), was the center of the Roman Catholic Inquisition, an institution that sentenced Christians for owning or reading the Bible in the vernacular. During the 19 century, however, the building was transformed into this church. The pulpit sits in the precise place where the desk of the Inquisitor was located. It is one of the oldest Protestant churches in Italy
Check back often for updates.