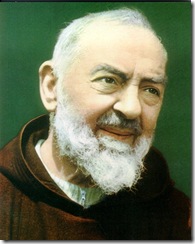 According to Padre Pio, the Capuchin Friar of Pietrelcina, Italy, who was canonized on June 16, 2002 by Pope John Paul II, "It has ever been the teaching of the Church . . . that Purgatory exists . . . It is a place or condition wherein the souls of the just undergo that purifying fire that renders them fit for God and the joys of eternal life."  Therefore, it is said that "Pio spent scores of hours each week in the confessional."1
Padre Pio's concern for purgation was not limited to the confessional. It also shaped his understanding of the Eucharist: "The Holy Mass is a sacred union of Jesus and myself. I suffer unworthily all that was suffered by Jesus (emphasis added) who deigned to allow me to share in His great enterprise of human Redemption".2
Over and against Pio's understanding of salvation is the biblical teaching of substitutionary atonement, expressed by the 16th Century English Reformer, Bishop John Hooper: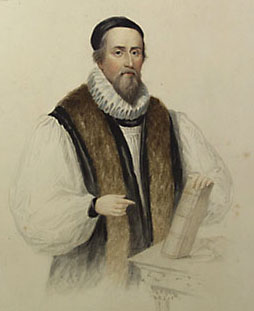 "I do believe and confess that Christ's condemnation is my absolution, that his crucifying is my deliverance, his descending into hell is my ascending into heaven, his death is my life, his blood is my cleansing and purging, by whom only I am washed, purified and cleansed from all my sins, so that I neither receive nor believe any other purgatory, either in this world or in the other, whereby I am purged, but only the blood of Jesus Christ, by which all are purged and made clean forever."3
Footnotes
2. Ibid.
3. Bishop John Hooper, quoted in Philip Edgcumbe Hughes, Theology of the English Reformers (London, 1965), page 65, style slightly updated.