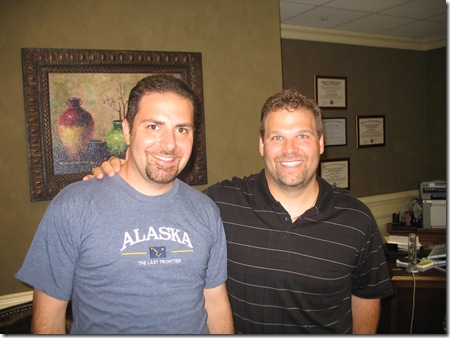 Pastor Tony Balsamo has been a friend since high school. Well, that's partially true. I'm not sure he would have called me a "friend" back then. At one point, he wanted to beat me up on account of a disagreement concerning a member of the female gender. He was the captain of the football team, a linebacker; I played soccer. Thankfully, I ran faster than him.
Last year, when our graduating high-school class celebrated a 20 year reunion, and many of us connected beforehand, there was utter incredulity at the news that that Tony and I were now pastors… two very unlikely suspects for the "religious life." Praise Jesus! God saves the worst of sinners to serve His eternal purposes.
I love getting together with Tony when I visit New York because he is doing the very thing that everyone talks about. As pastor of church planting, I commonly talk with men who plan to start new congregations. So often, however, these conversations never move beyond the level of talk. Not only has Tony stepped out with active, hard-working faith to plant a church, he has done it in one of the hardest areas of the country: Long Island, New York. And, by God's grace, this church, Integrity Fellowship, is thriving.
After learning from Tony about the challenges that he faces as a pastor/church planter, and the way he is meeting them by God's grace, we discussed the enterprise of relating to Catholics with the Gospel. I must say, every time I talk with pastors about this topic, I am reminded of the enormous opportunity that is before us in equipping our people for this engagement, to thoughtfully embody and proclaim the hope of Christ among our Catholic friends and loved ones. Such ministry, especially among fellow pastors, is a terrific joy and privilege.