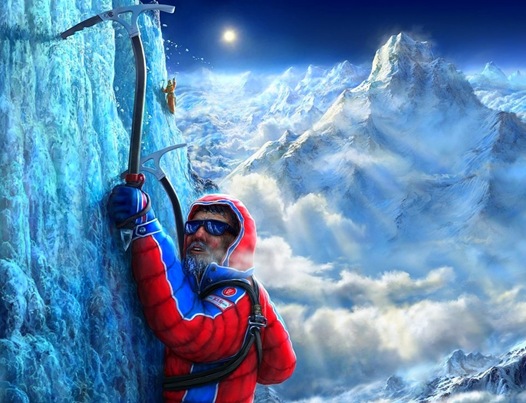 Vance Havner (1901 – 1986) was a beloved and influential American preacher, known particularly for his pithy, insightful quotes. Of him, Billy Graham once said, "I do not know of any man in my generation who has stirred revival fires in the hearts of so many people throughout the nation as has Vance Havner . . ."The following quote, taken from a collection designed for daily devotion, brings Havner's sharp mind to bear on the problem of spasmodic discipleship. And though he was known as a revival preacher, whose meetings were marked by dramatic spiritual encounters with the Lord, it was his conviction that sanctification comes typically in orderly fashion.
We do not grow in grace and the knowledge of Christ by leaps and bounds but some try. They bounce from one mountain peak of Christian experience to another. Every year or so they make a new start, turn a new leaf, have a new thrill. Children do not grow by suddenly gaining a few inches or adding a few pounds now and then. They grow gradually, daily, by food, rest, and exercise. Christian growth comes the same way by feeding on the Word, resting in the Lord, and exercising unto godliness. It has been said that nothing is more detrimental to Christian experience than too many Christian "experiences."1

Footnotes:

1 Vance Havner, The Vance Havner Devotional Treasury: Daily Meditations for a Year (Grand Rapids: Baker, 1976), 49.